About Munyungo Jackson
Percussionist, Composer, Arranger, Producer, Author and four time Grammy Winner Darryl Munyungo Jackson possesses an ever-increasing collection of instruments with which to execute his craft. That is one of the reasons this warm and unassuming West Coast artist can be found in virtually any musical setting—whether it's Funk, Pop, Jazz, Latin, Reggae, or traditional dance music of such countries as Nigeria, Senegal, Ghana, Haiti, Brazil and Cuba.    
Despite his youthful appearance, Munyungo is no newcomer: in his over thirty years of playing, he has developed an awesome versatility and became a well-respected and much requested session, concert and tour player. He has performed with Miles Davis, Stevie Wonder, Sting, Kenny Loggins, Herbie Hancock, Dianne Reeves, the Zawinul Syndicate, George Howard, Ronnie Laws, The Temptations, Four Tops, The Supremes, Bennie Maupin, Bill Summers, Marcus Miller, and dozens of others, including numerous ethnic music and dance troupes.    
Munyungo was born in Los Angeles, California, into creative surroundings: his parents, Arthur Jackson Jr. and Genie Jackson, both maintained various involvements in music, dance and writing, and Munyungo is the nephew of the legendary jazz, pop and blues singer and pianist Nellie Lutcher who was on Capital Records. 
As a child, Munyungo was required to take classical piano lessons, and did so until he was nineteen years old. But in his high school years, when one of his buddies started a Latin jazz band, seventeen-year-old Munyungo found himself uncontrollably attracted to the sound of the timbales, and his interest in piano began to fade. He began spending more and more time with the percussionist in that band, soon discovering that he was quite skillful at observing and remembering the techniques. His first opportunity he purchased his very own set of timbales.    
During this period, Munyungo's father was program director of a jazz radio station.  The benefit to Munyungo was the constant exposure to much music. He happily surrounded himself with the albums of the many Latin artists of the day such as Mongo Santamaria, Willie Bobo, and Tito Puente, and practiced by playing his timbales along with these albums. Soon, his system of observation-plus-practice proved to be an effective method of self-training, and it wasn't long before he formed a Latin jazz band with his classmates. 
Munyungo's passion for the timbales was only the beginning. From that point, he made the natural progression to Congas, Bongos, Latin Percussion and beyond, eventually to religious Bata Drumming, and numerous drums and percussion from many different cultures.    
Subsequently, he met and worked with traditional drummers from Africa, Latin America, the Caribbean, China and Japan resulting in a collection of over four hundred percussion instruments and drums from all over the world — all of which he  plays proficiently.    
Why that name? On several occasions, he performed with some players from Africa and the Caribbean, who would shout "Munyungo!" (Which is a Zulu word meaning "door" or "entrance") to cheer him on as he played — and it wasn't long before the word attached to him as a nickname.    
Now, for him, the name means "Gateway to Heaven."    
Munyungo is deeply committed to understanding — and keeping alive — the tradition surrounding the instruments he plays. "It's hard to study drums without studying the cultures from which they come," he points out. This respectfulness seasons his playing with hearty passion and enjoyment.    
"Drummer" is the term Munyungo uses to describe himself and his art.  "Traditional percussion instruments were invented for the purpose of communication with nature and spirits as well as with other humans and someone who uses these instruments to invoke the forces of nature to act is traditionally called a 'drummer'. This is why those of us who perform, know and study traditional music, don't call each other 'percussionist'; we call each other 'drummers'."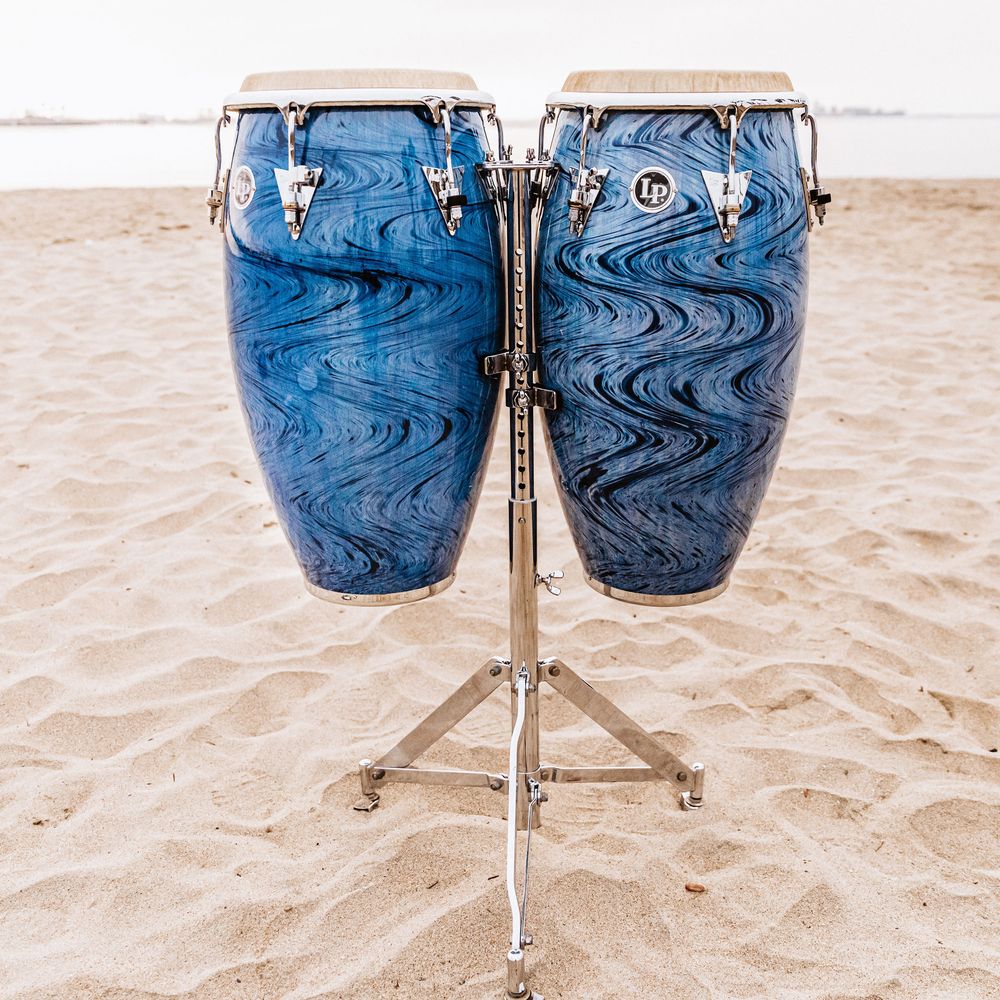 He is not unmindful, however, of the wealth of new technology available to the contemporary musician, and is equally committed to experimenting with it. Munyungo's "electronic arsenal" of samplers, digital drums, drum machines and computers coexist comfortably with his traditional instruments and he finds them invaluable for composing original music, as well as for use within the various studio and movie soundtrack projects he undertakes.    
In addition to his concert, tour and recording work, Munyungo is currently on the staff of the Watts Towers Arts Center in Los Angeles, where he helps to present an annual fall Drum Festival that brings together master drummers from all over the world to present their expertise. At past festivals, Babatunde Olatunji, Philly Joe Jones and Papa Joe Jones have been among the performers.    
Munyungo has also lead his own band, Jungle Book, in presenting traditional performances, which often include dancers. In addition, he conducts local drum clinics in which he teaches the rudiments of ethnic percussion to aspiring professionals of all ages and levels. Watch, too, for his occasional appearances in television or film productions displaying his musical talents with or as a guest artist.    
Munyungo knows where he's going because he knows where he's been. One of the best African American percussionists ever, and along with his partner Bill Summers are two of the best exponents of multiple and varied percussion arts. Two players who have been inspirational to other percussionists worldwide from Australia to Zimbabwe.   
Munyungo's credentials are many, varied and full of important musical milestones documented on the Discography Page. Munyungo is also able to adapt to any musical context easily and is one of the few African American percussionists who can play Salsa, Latin Jazz and Samba with the best of Cuban, Puerto Rican and Brazilian musicians.
10 Questions: Munyungo Jackson
PLAYCAJON
with Paul Jennings
February 22, 2017
Munyungo Jackson is the longtime percussionist for Stevie Wonder and over the years has performed with a host of iconic figures from the jazz, funk, and popular music world. Munyungo's expertise on a wide range of percussion instruments has ensured that he has remained very much an in-demand percussionist on the LA scene.
Where are you from? Los Angeles, CA 
Who are you currently working with? 
Right now I'm between Stevie Wonder, Miles Electric Band, an artist from Iran called Naseer Shamma, Lao Tizar, Karen Briggs, the Sonny Moon Nutty Band, Munyungo's Jungle Jazz, and a few others. 
What cajon & other percussion do you use? 
LP Kevin Ricard Cajon, REMO Dorado Cajon. And of course LP Classic Wood Congas, LP Bongos, LP Tito, Puente Timbales, all with REMO Heads, and a wide assortment of Brazilian, African, Latin, and world hand percussion!! 
Do you endorse any percussion companies? 
Latin Percussion, REMO, Paiste Cymbals, Vic Firth Sticks. 
Do you have a favorite rhythm right now? 
So many favorite rhythms and it depends on the music. Swing, Funk, R&B, Peruvian, Brazilian, Fusion, and on and on. I also like different time signatures, like in 7, 5, 9! 
What type of food are you into at the moment? Holistic good tasting food. 
What is a memorable show you have played? 
There are so many Great shows I've done with the artist I'm working with right now. 
Do you have any fun hobbies or other passion? 
Other than my hobbies of creating new music, I love restoring old classic Volvo 1800's and selling them to happy satisfied fun driving people.
Do you have any personal projects are you working on? 
Yes. I'm working on my acoustic record called MORNING SUN to be released this year! 
Words to live by? 
HAVE FUN BEING PRODUCTIVE!!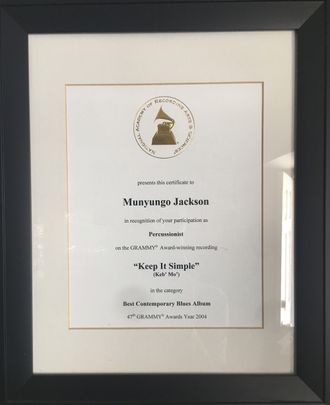 Percussionist
Keep It Simple - Keb Mo'
Best Contemporary Blues Album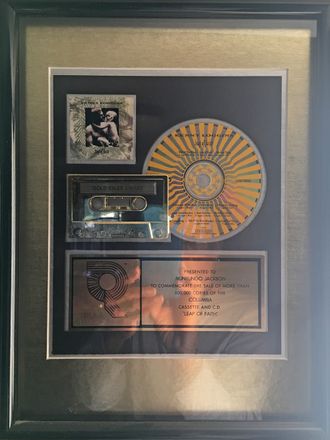 500,000 copies
Leap of Faith - Kenny Loggins Columbia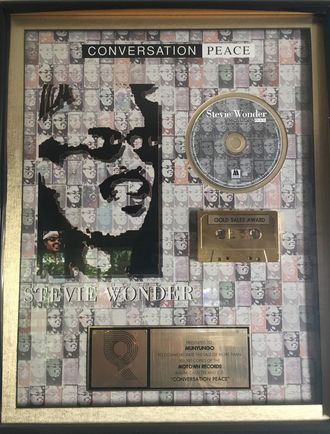 500,000 copies
Conversation Peace - Stevie Wonder
Motown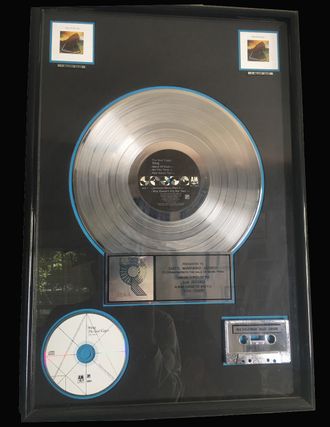 2,000,000 copies
Soul Cages - Sting
A & M Records